Published: Saturday, 25 November 2017
It's so exciting seeing our robots make a difference in the lives of others.  Six-year-old Freyja has a suppressed immune system, so coming into contact with other kids puts her life at risk.  Our robot, Teleport, appeared on ABC News and the Project recently, showcasing Freyja going to school remotely, to give her the social experience, without making her sick.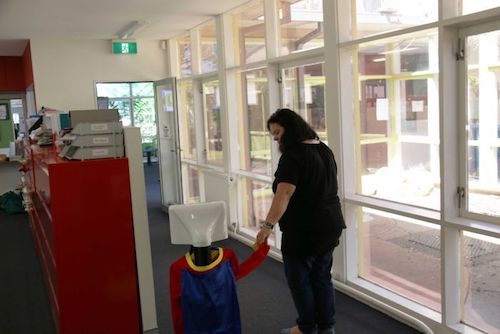 (ABC News: Jon Healy)
If you know a child with cancer, longterm illness or disability missing school, get in touch and we may be able to supply them with a robot to go to school remotely, free of charge, with the robots generously provided by Missing School.
Here are the media mentions for you to see the robots in action:
The ABC's Facebook post is here (over 130k views):  
https://www.facebook.com/abcnews.au/videos/10157645132279988/
The ABC online article (with embedded social media piece) is here:  
http://www.abc.net.au/news/2017-11-21/robo-classroom-helping-educate-seriously-ill-canberra-girl/9176204
Channel 10's The Project (Thursday night).  It starts at 1'45:  
https://www.facebook.com/TheProjectTV/videos/10155114988643441/
Well done, Missing School, on your amazing mission, work, and for making this happen!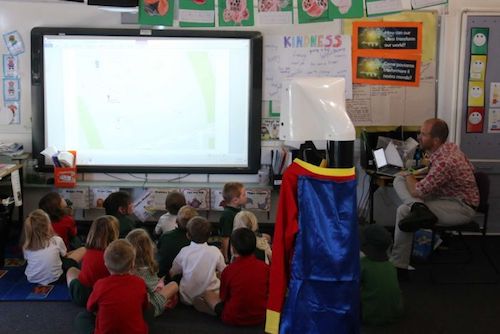 (ABC News: Jon Healy)