Published: Friday, 21 October 2016
On 28 August 2016, I was invited to Taiwan by Foxconn to speak at the H.Spectrum by Yonglin Healthcare Startup Conference.  I gave a 15-minute presentation about my robots and then spoke on a panel.  My fellow panelists were Partha Unnava, the CEO and Founder of Better Walk, which has made a crutch that doesn't hurt a user's armpits, and Managing Director at Iron Yard Ventures Marty Bauer.  The conference was really nice to their speakers and gave each of us an "angel", a volunteer to look after us.  Here I am backstage with my fellow panelists and my angel.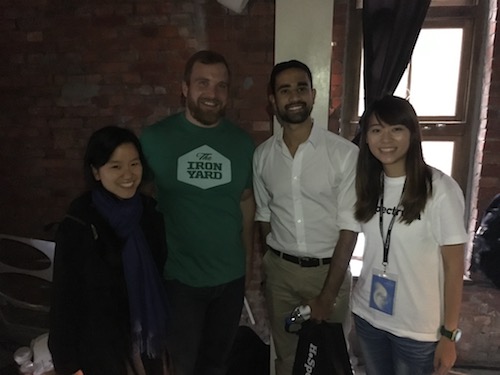 We spoke after Adora Cheung, a partner at Y Combinator.  Afterwards, Adora and I went shrimp fishing together with our angels.  This shrimp place is famous.  Three pools where the restaurant throws in fresh live shrimp every hour.  People smoking, networking and doing business surrounding the pools.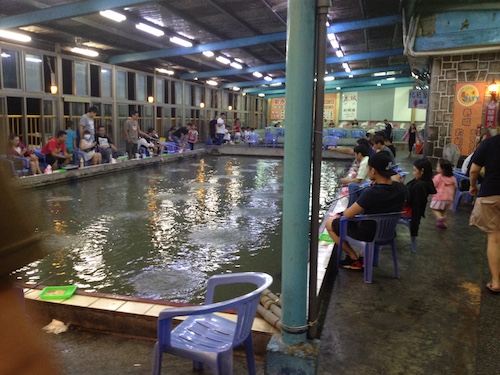 After 1.5 hours, I didn't catch a single shrimp with my fishing rod.  I was encouraged to just use my hands.  On three occasions, shrimp was within my reach.  And on three occasions, the shrimp got away.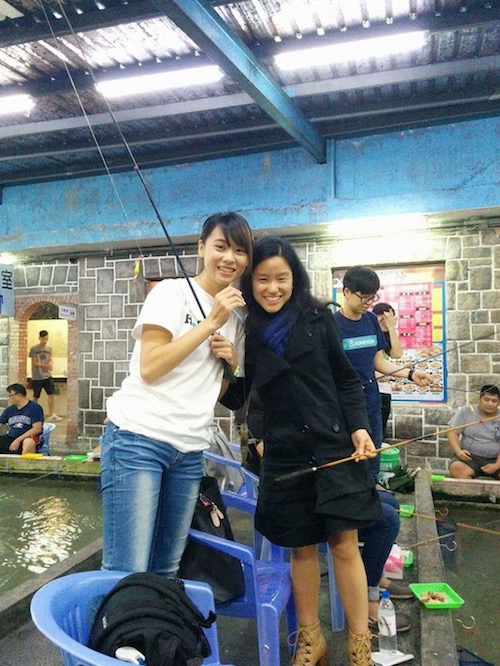 Thankfully, others in my group caught some shrimp.  There were grills at the side for you to cook your own shrimp.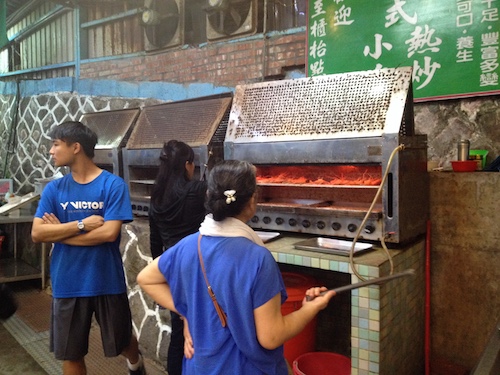 The best part of shrimp fishing = eating the catch of the day.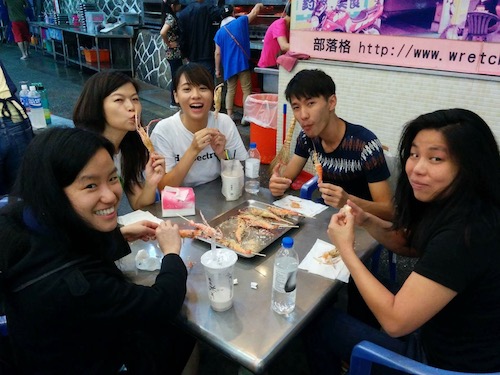 I went to a Night Market later that night.  I told my angels I wanted to eat all the weirdest foods.  So I ate kidney, liver, durian, intestines, fungus and squid.  I got to drink my favourite bubble tea - taro milk tea with pearls - with actual chunks of taro!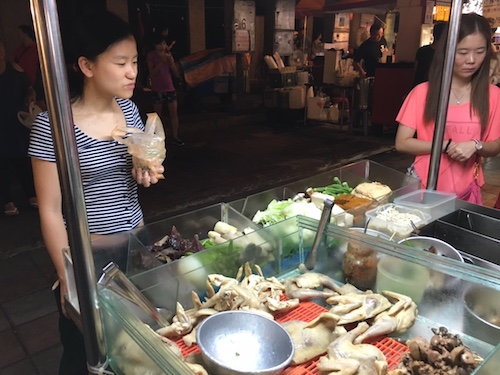 So much variety to choose from.  It was so yummy and so cheap.  I can't wait to go back.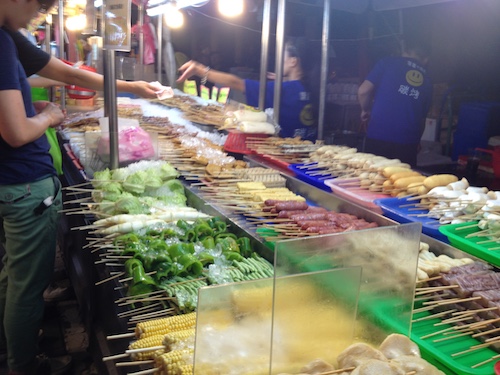 In the Philippines, I spoke at the 14th MAP International CEO Conference in front of 1500 people on 6 September.  It was great to share my work with CEOs from around the world, and then participate in an interview.