Published: Tuesday, 26 March 2013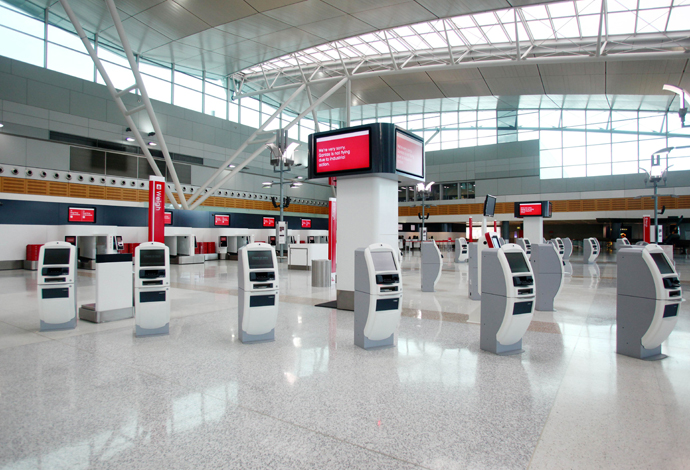 One day, as if overnight, all the airport check-in people and desks disappeared.  In their place appeared computerised self-tagging stations.  Across the expanse where people would usually queue was a scattering of self- check-in stations.  Some were solely Club card activated, and all of the others allowed for a number of inputs.  Result?  Hardly anyone ever needs to wait to check themselves in and get through the process.
The difference is particularly noticeable when you don't travel with QANTAS and have to wait for 30 minutes to check your bag in, amongst a crowd of people that barely moves.
By giving the power to the passengers to check themselves in, attach their own bags tags and answer questions about their luggage, it has made the process of travelling easy.
I saw a talk given by the guy who designed this system a few months after it was implemented.  He said that travelling is painful, and he wanted to make it less painful.
What can you do to make something painful, less painful?