Published: Tuesday, 10 July 2018
I gave a speech with my robot on stage at the Australian Water Association's National Conference.  It was super cool!  My engineer Mack drove it from Melbourne onstage with me in Brisbane and told the audience all about the robot.  I think it's one thing to hear about the robot, another thing to see it in person and a whole other experience to actually use it.  Here's Mack as a short Teleport.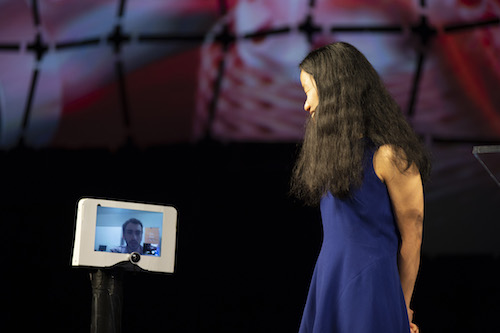 Then Mack made himself a bit taller.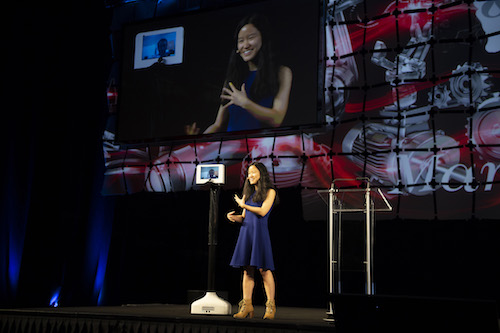 I travel frequently for speaking engagements and meetings.  When I'm away from my team, I use the robot to log into the office to work with my team so they can give me a holler if they have any questions.  I use Teleport about 2-3 times a week for many, many hours.  I drive it right up to the engineer, peer at their screen and ask them how their work is going. They love having me around.  :)  It's like I'm there in the office even though I'm interstate or in another country.  It's like magic!
Here's a short video of Mack and my banter onstage!