Published: Friday, 03 August 2018
On 14 July 2008, I founded Robogals.
At the Robogals 10-year anniversary gala in Melbourne, I gave a speech alongside Mark Parncutt, co-founder of Robogals.  I couldn't be there in person, so I appeared via Teleport instead.  :)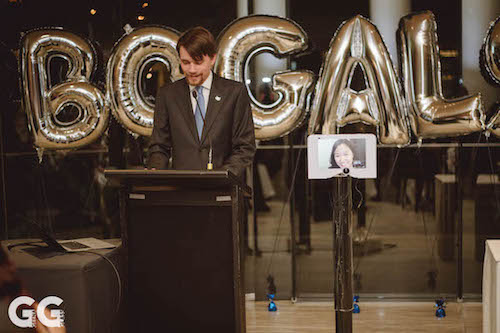 I'm shorter than Mark in real life, but I'm not that short!  (You can adjust Teleport to make it taller, but the microphone was taped at that height for this event).
It was awesome to participate in the gala, even though I was in another country! And it was so cool to Teleport in to give my speech.  :)