Published: Sunday, 21 May 2017
I attended the Global Summit of Women in Tokyo, Japan 11-13 May and gave a presentation about aubot, then spoke on a panel.  It was live-translated into Japanese, French and Vietnamese.  It was so awesome to share my experiences.  After the 1.25 hour-long panel, I hung around and answered questions for another 1.25 hours.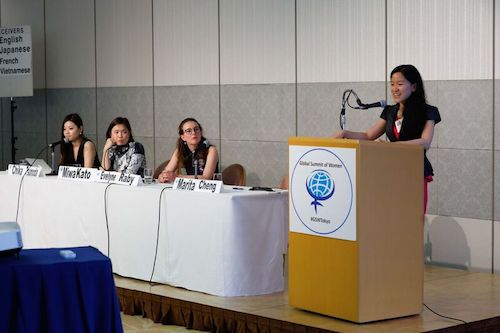 It was so cool to meet so many women from around the world.  I love Japan - the food, the people, the culture!  Can't wait until I go back there.  The next Global Summit of Women is in Sydney in 2018!  So get your tickets quickly!